From Sridevi To Anushka, Unrealistic Beauty Standards Fuel A Disturbing Trend
The world fell silent when news that legendary veteran actress, Sridevi, had passed away unexpectedly was released. The Mr. India actress breathed her last on the 24th of February 2018 at the age of 54. According to post mortem reports, the cause of death was ruled out as an accidental drowning. However, since she was a megastar of such epic proportions, many folks started spreading malicious rumors about the actress. WhatsApp forwards claimed that the actresses' death was because of the amount of plastic surgery she had received since the actress had no known health conditions. And while plastic surgery is an individual's choice, the amount of leading ladies who decide to go under the knife has increased in recent years. Westernized standards of beauty have started to take a toll on the appearance of women world over. From young Korean women opting for 'double eyelid' surgery to Indian women aspiring to acquire sharp noses and lighter skin, it's all evident. Here is a list of beauty trends that created quite the ruckus when they first came to be: 
1. Size-Zero Fad
Size-zero is a woman's clothing size in the American clothing size system. The definition of what classifies as a size zero has changed as decades go by. For example, a size zero in 2011 is equal to a size 2 in 2001 and is larger than a size 7 in 1970. This is because humans are growing larger (both in terms of height and build). In Bollywood, Kareena Kapoor made jaws drop after she revealed her size zero avatar for the movie Tashan. The stunning actress had always been considered healthy and people were pleasantly surprised when she showed up with her fit new physique. Size zero has caused quite a lot of controversy in the modeling world. Major brands like Prada, Versace, and Armani have banned size zero models off their runaway. There has been a rise in the number of anorexic models due to dangerous fads like size zero and the fashion industry is working hard to redeem it's already tarnished image.
2. Chiseled Jawlines And Sharp Noses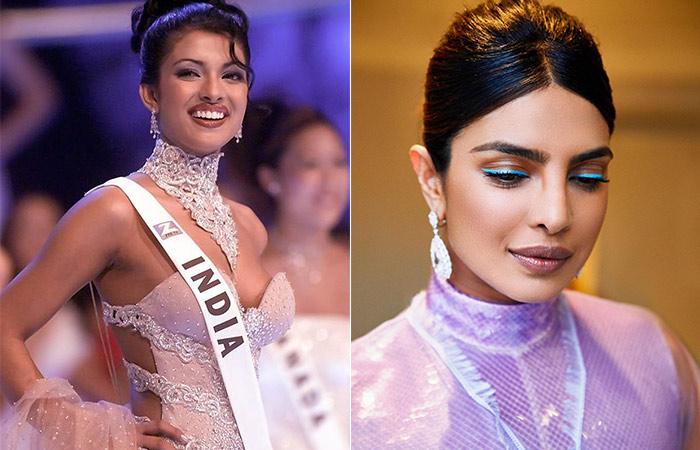 Several actresses have undergone cosmetic procedures and that's perfectly alright. However, these very same actresses refuse to openly talk about their procedures. In some cases, they deny getting any procedures and use excuses like "weight loss", "eating healthy" and "makeup". From Kylie Jenner denying her lip fillers to Priyanka Chopra stating she never has rhinoplasty, there has been a rising number of actresses who've opted for facelifts and other tightening procedures to get that flawless, wrinkle-free look. If reports are to be believed Shruti Haasan, Priyanka Chopra and Kangana Ranaut have all had work done on their faces.
3. "It's Just Makeup"
Actresses have been throwing around the "It's just makeup" excuse since time immemorial. And it's not just a Bollywood thing. Celebrities across the coast too deny getting work done. Actresses like Nargis Fakhri, Anushka Sharma, and Ayesha Takia have all been accused of getting a little help from fillers to give them those bee-stung pouts. In the case of Anushka Sharma, it was super obvious. The actress made an appearance on Koffee With Karan showcasing lips that were bigger than what fans were used to seeing. The actress did not address these rumors at first but after being trolled on Twitter, admitted to it. In an interview with a leading fashion magazine, the actress claimed she injected botox into her lips as her role in Bombay Velvet "demanded it".
In the case of Kylie Jenner, fans started noticing her pout had been getting plump and plumper as she grew older. When asked about her "beauty secret", the reality star claimed it was because of a neat new makeup trick she learned from her older sisters. However, after many young teens subjected themselves to pain through the "Kylie Jenner Lip Challenge", the reality star came forward to tell people to love their natural beauty. Eventually, though, the reality star coughed up to getting lip fillers and admitted it was because a boy had passed an unnecessary comment on her lips after she had kissed him.
4. Obsession With Fair Skin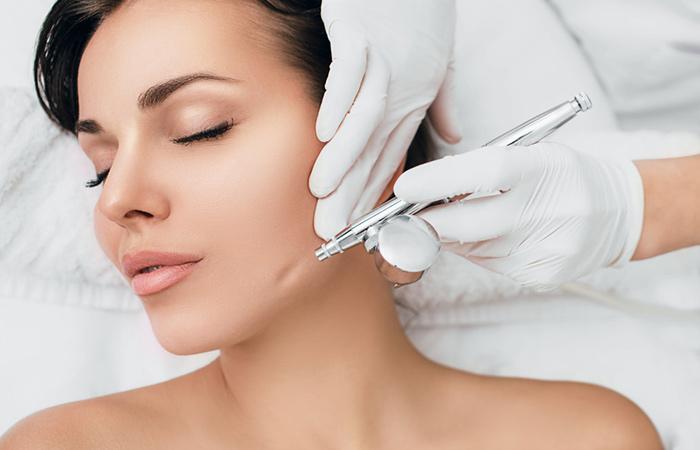 It's no secret that the Indian subcontinent is obsessed with fair skin and many women will go to various heights to achieve that coveted shade of peach. Actresses like Kajol and Hema Malini are said to have undergone chemical treatments to give them a lighter shade of skin. Many megastars like Aishwarya Rai, Asin, Deepika Padukone, Priyanka Chopra and even male celebrities like Shah Rukh Khan, John Abraham, Shahid Kapoor and more have endorsed fairness creams. What can we expect from a country that spends nearly 3000 Crores on fairness creams and such (1)?
Is There A Change Coming?
The beauty of the internet is that it doesn't allow people to pull the wool over your eyes as easily as they used to. Everything is just one Google search away and someone or the other could squeal to the tabloids. While there have been many actresses like Nandita Das and more who've called out the beauty industry on its unrealistic standards, there's still a long way to go. What are your thoughts on this list? Let us know in the comments below.
The post From Sridevi To Anushka, Unrealistic Beauty Standards Fuel A Disturbing Trend appeared first on STYLECRAZE.
Original source: https://www.stylecraze.com/trending/unrealistic-beauty-standards/