---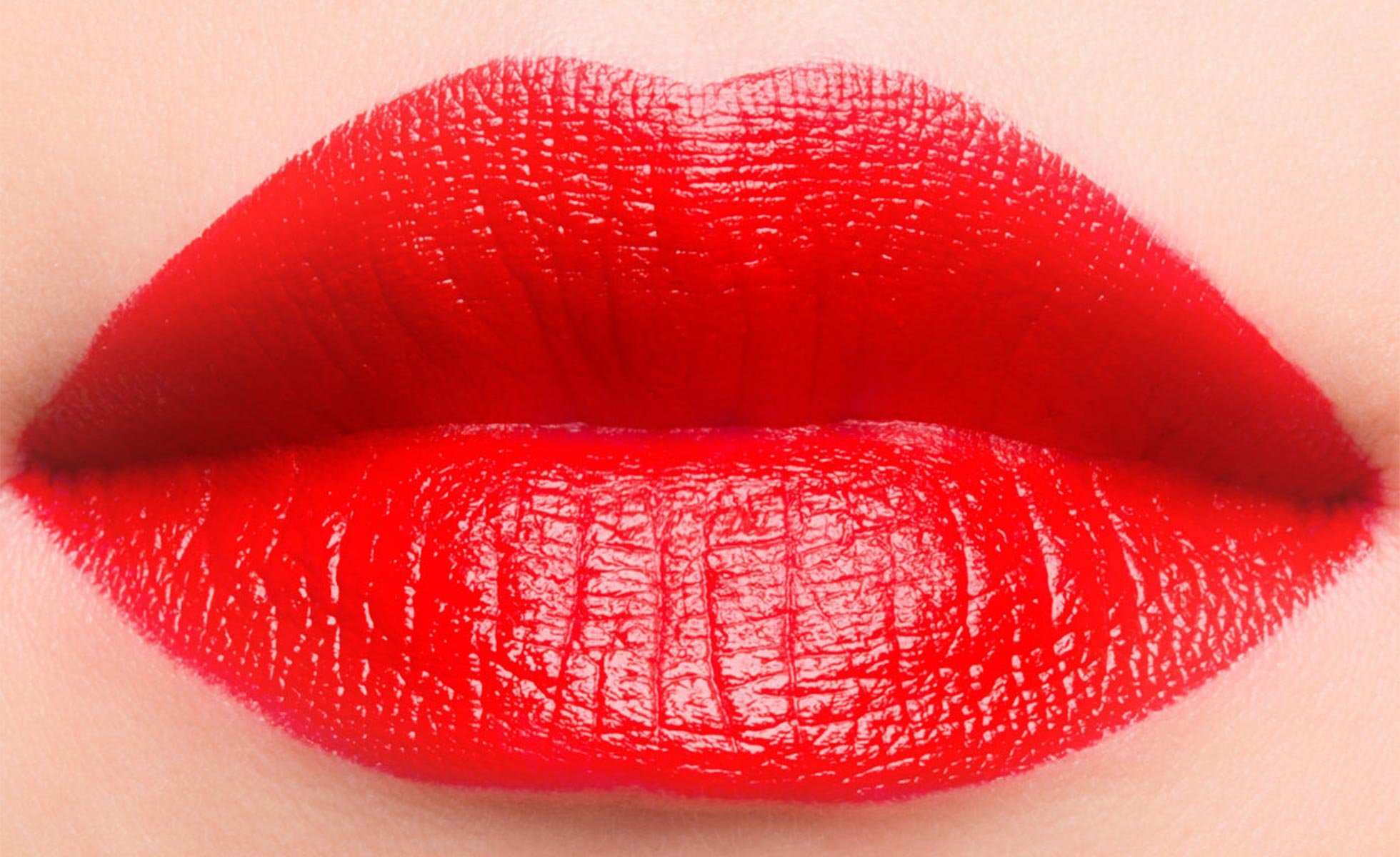 Despite the fact that a bold red lip is one of the most classic, forever-trending makeup looks, red lipstick is surprisingly polarizing. You're either a red-lipstick person, or you're really not a red-lipstick person. To celebrate National Lipstick Day (which, as you can imagine, is a pretty big deal for the Beautylish team), we decided to take a "universally flattering" red lipstick out for a spin around the office. The shade? LINA CHOO The Great Artist Velvet Matte Lipstick in 9 Shakespeare, a classic bright red. The results? Not exactly what you'd expect.
Melanie C., Customer Experience Location Manager
"I love a good red! I love how strong and bold it makes me feel as a person. I tend to wear a lot of darker clothing, so wearing red allows for a pop of color during the day. This shade pulled a bit orange on me, which I wasn't sure about at first because I feel that orange is hard for me to pull off. However, when I looked in the mirror, it looked pretty good! I'd probably wear it to the office or happy hour. Made me feel glamorous and powerful for my meeting right after!"
---

Hailey B., Customer Experience Operations Associate
"Red lipstick isn't something I wear on an everyday basis, but I do love having a good one on hand if I'm in the mood to wear one. (My go-to shade is usually Rosewood from Anastasia Beverly Hills!) I do not like how this shade looks on me only because it pulls more orangey on my skin tone (I am on the paler side with neutral/slightly yellow undertones), and that's not something that I prefer to wear. I definitely love darker/deeper shades of red versus a classic, fire-engine red. It's not something I would pick for myself based on personal preference, but that doesn't mean it won't work for someone else. You never know until you try!"
---
Christina F., Creative Producer
"I don't usually wear any lipstick because I'm lazy and don't want to reapply it throughout the day, but I think this shade is really pretty. I think it helped brighten up my whole face and I just look more alive and awake. I would probably wear this shade on a girls night out, or maybe randomly while doing errands if I was feeling a little extra. I feel like swiping on this red would be an easy and quick way to look and feel put together."

Alexis S-C., Beauty Advisor
"Red lipstick makes me feel so amazing. I feel strong and feminine anytime I wear my favorite shade of red. I love this shade! It doesn't replace my current favorite (Hourglass Opaque Rouge Liquid Lipstick in Icon, a blue-based red), but it's nice. I can see myself wearing this more on an everyday basis because it's not at all overwhelming. It's red but it's still subtle and it doesn't demand attention when I walk in a room. I would wear it at the office or running errands for sure—any occasion that I would go for a more toned-down look."
---
Serene K., Research Associate
"I feel like red lipstick gets everywhere, especially if I'm eating or just moving around. It always manages to smear on some piece of clothing. But I think the orange undertone in this lipstick is super flattering. It really brings attention to your face. I don't usually wear bright lipstick, but it is fun once in a while. I would wear it at a fancy party that doesn't require me to eat a whole meal."
---

Desirey A., Creative Production Associate
"I was skeptical at first. I've never liked how red lipstick looks on me, so I expected not to like it, but I have to say I'm pretty pleased! This shade isn't too bright on my skin tone, and in fact, I think it compliments it very well. It's super classy and bold. It's a little too bold for my liking to wear on a normal day, but I would definitely wear this for happy hour or a date night out. I think I've finally found my go-to! My perspective on red lipstick has definitely changed."
---
Try LINA CHOO The Great Artist Velvet Matte Lipstick in 9 Shakespeare out for yourself, or explore all lipsticks to find your own go-to red.
---
View Original Article