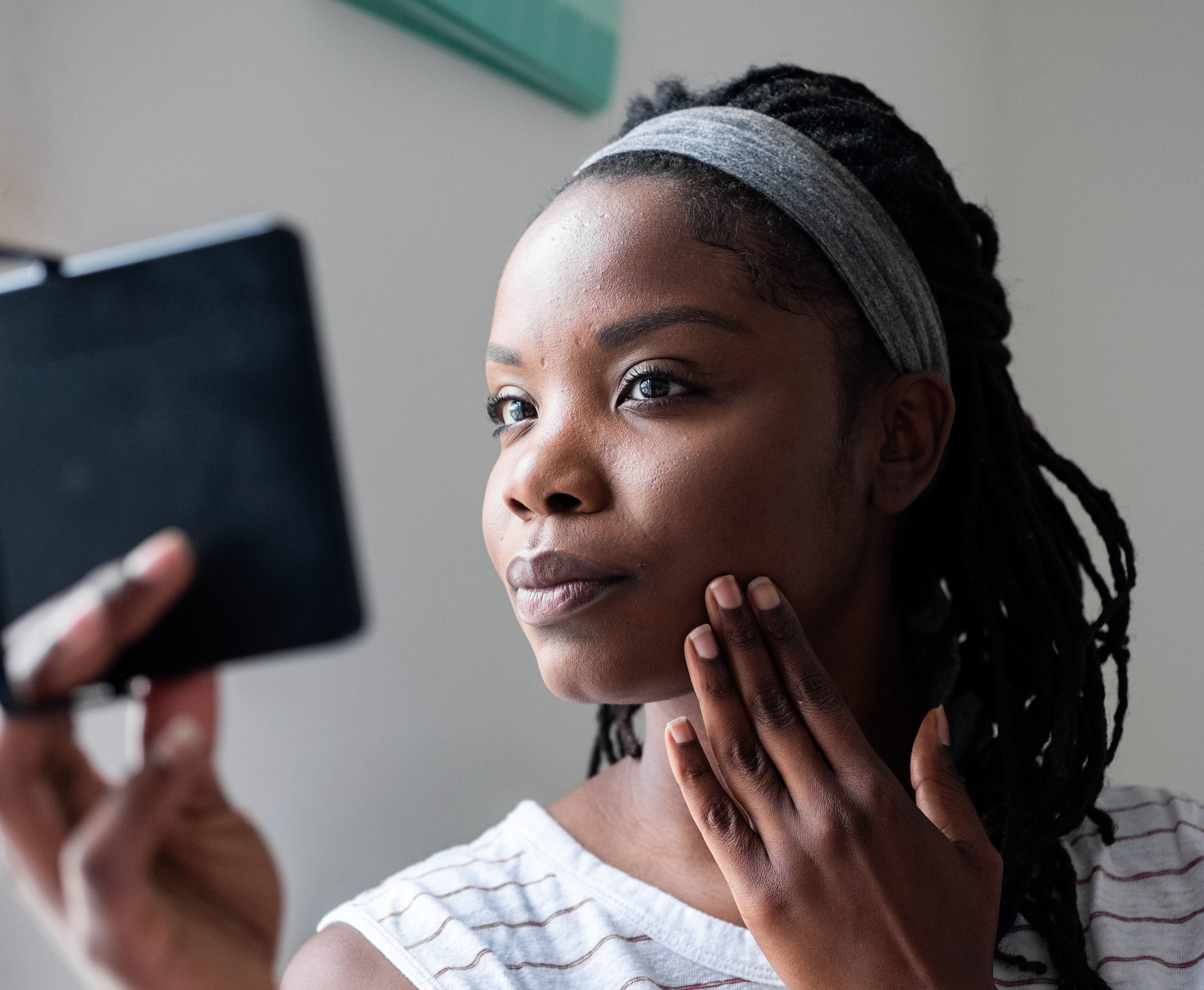 Oh, acne. You never cease to erupt when we least expect it. We've all experienced these uncontrollable nuisances popping up out of nowhere—some of us more than others. If you're stuck on the never-ending rollercoaster ride of treating and healing breakouts only to have pimples reappear days later, there are solutions!
---
As someone who's dealt with acne for most of her teenage life, I remember the frustration of going to school sporting a couple planet-sized pimples (sometimes it felt like the whole solar system).
---
But I'm happy to tell you that it does get better. Here are my five top tips and tricks I've developed over the years, including potent product suggestions for clearing up active acne and reducing further flare-ups.
1. Completely remove all of your makeup
Whether it's covering a minor flare-up or a cystic situation, acne-prone complexions require a budge-proof concealer and a full coverage foundation. However, sometimes these stay-all-day formulas can hide out in your pores and ultimately lead to more breakouts if not removed completely. Essentially, clear skin starts with clean skin, so make sure you're removing every trace of makeup at the end of the day. Take extra precautions by using a cleanser that melts even the toughest long-wearing foundation. Farmacy's Green Clean not only lifts away all makeup, but also draws out pore-clogging dirt and grime. Its secret weapon is Papain, a natural enzyme derived from papaya, which gently exfoliates, revealing clean skin ready for the next step in your routine.
2. Cleanse with salicylic acid
After removing your makeup, go in with a scrub that contains salicylic acid, known for clearing up acne. Your specific skin type will dictate the proper dose of salicylic acid you'll need for treatment, but remember that high levels of this ingredient can dry and thin skin with long term use. I like the Peter Thomas Roth Acne Face & Body Scrub because it contains a small, yet effective dose of salicylic acid to sweep away dead skin cells and help heal existing acne without stripping skin. Complete with jojoba exfoliating beads and skin-brightening glycolic acid, this scrub leaves my face and body clean minus that tight feeling associated with other skin-drying acne cleansers.
3. Tone with a gentle astringent
Reoccurring acne can stretch out your pores, leaving them bigger and more susceptible to blockage. So, make sure you're toning daily to cleanse and tighten pores. Go for a toner that not only targets pores, but also treats active acne! Avène Cleanance Mattifying Toner is a gentle astringent that purifies and heals without irritating even the most sensitive skin. Additional ingredients like monolaurin reduce sebum production, while zinc gluconate and Avène Thermal Spring Water soothe redness and calm inflamed skin.
4. Spot treat with Sulfur
Famous for its drying properties, fast-acting sulfur helps heal and prevent new breakouts by killing acne-causing bacteria. It's safe to say that sulfur is one of the most powerful ingredients around, so reach for products that contain high-levels of this acne-fighting ingredient for speedy relief. I recommend using a sulfur-based mask like, Sunday Riley's Saturn Sulfur Acne Treatment, formulated for multiple types of acne, including inflammatory, hormonal, and acne rosacea. Infused with 10% sulfur, zinc and niacinamide, this triple-threat helps to dry out existing acne, regulate oil production and reduce hyperpigmentation. Apply as a facemask and leave on for 20-30 minutes, or use as an overnight spot treatment
5. Super-hydrate your skin
Acne-prone skin endures a decent amount of exfoliation, toning and drying, which can leave complexions feeling extremely parched. Dry, flaky skin can exacerbate acne and cause more blockages due to the build up of dead skin. Make sure you're drinking 8 glasses of water a day and topically hydrating with an intensely moisturizing cream. Bioderma Sébium Hydra is specifically formulated for acne-prone skin, helping to bring back to life complexions that have been weakened by drying treatments. Formulated with vitamin E and ginkgo biloba leaf extract, this buttery blend melts completely into skin to replenish lost moisture and relieve tightness without any residue.
---
View Original Article