6 Body Oils for 6 Common Skin Concerns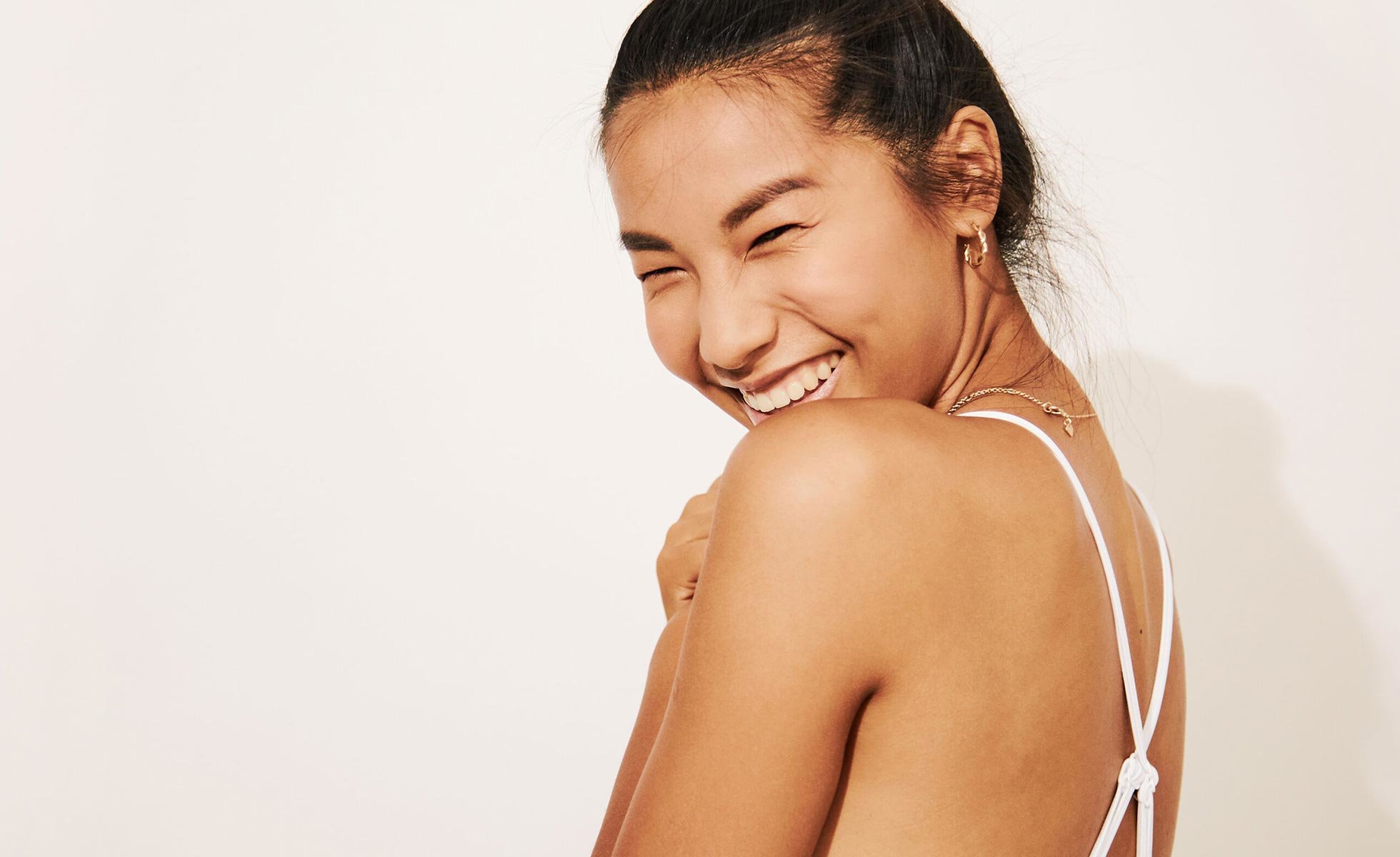 Body oils are so underrated. The unsung heroes of the moisturizing world often get a bad rap for being way too greasy to wear on the daily, until now. These lightweight oils will not only indulge your skin without the residue, but also solve some of your most pressing concerns. Read on for a list of body oils that alleviate anything from dryness to pain.
Dryness:

Prepare to be quenched. This four-oil remedy intensely heals and hydrates parched skin without the greasy aftermath. Combining fatty acid-rich coconut oil, anti-inflammatory jojoba oil, softening safflower seed oil, and brightening jasmine oil, Sacred Ritual's Thirsty Body Oil eliminates dryness, chapping and chafing.
---
Aging:

Body oil can help shave years off your skin. Find oils formulated with a powerful antioxidant-botanical blend—like Uma's Absolute Anti Aging Body Oil. Deeply moisturize and invigorate your skin with this energizing blend of essential oils, including pomegranate, moringa, grapeseed, jojoba oils, and more! As you notice diminished imperfections and revitalized skin, this hardworking potion fights environmental toxins to keep skin looking radiant.
---
Dullness:

Even the dullest skin can be transformed—all you need is a little shimmer! ABH's Shimmer Body Oil features a formula packed with nourishing sweet almond oil, hydration-trapping jojoba seed oils plus shimmer-inducing "pearlescent reflects." Apply to the high points of your body, like your collarbones, décolletage, and shoulders for subtle illumination, or apply all over for an intense glow.
---
Cellulite:

Everyone has or will have cellulite at some point in life. Own it! Caudalie's Contouring Concentrate helps tone up skin with its 100% plant-based formula. This dry, lightweight oil hydrates and firms with a light-reflecting sheen for a full-body contour effect. For best results, apply after exfoliating with the Caudalie Crushed Cabernet Scrub.
---
Oxidative Stress:

Oxidative stress is defined as an imbalance between antioxidants and free radicals in your body. When your body is depleted of antioxidants, it's unable to offset the harmful effects of free radicals, which ultimately results in cell and tissue damage. Avène's rapidly-absorbing Skin Care Oil drenches skin in Avène Thermal Spring Water and 3 plant-based oils to counteract environmental stressors. With an antioxidant-rich camelina oil, protective safflower oil, and nourishing shea oil, skin stays (oxidative) stress free.
---
Pain:

Thanks to Lord Jones, topical relief is possible for bodily pain and tension. Infused with CBD extracted from USA-cultivated hemp, along with avocado, jojoba, safflower and soybean oils, this THC-free oil encourages healthy circulation, hydrates skin, and helps alleviate discomfort. Glide the rollerball over pressure points throughout the body for soothing relaxation.
---
View Original Article