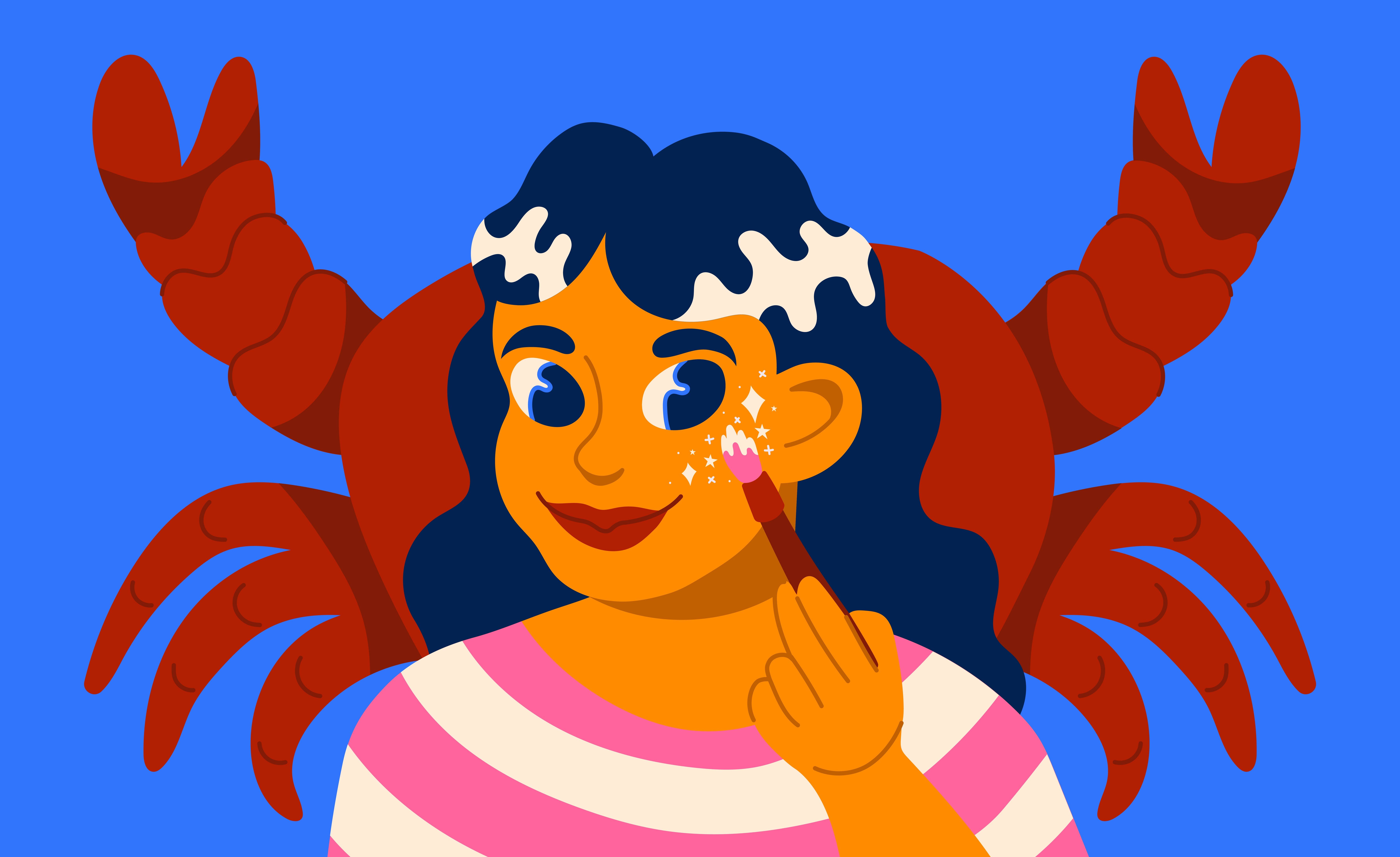 It's Cancer's time to shine! Let's celebrate some of the most genuine, trustworthy and driven leaders you'll ever meet. Known as nurturers of the zodiac, our selfless Cancerian friends always put everyone's needs before their own. Even though they're busy chasing their dreams, they will always drop everything to cheer you on, lift your spirits or lend an ear when no one else will listen. This year, give them the best birthday present they've ever received — beauty!
I've rounded up five Cancer-friendly gifts that embody the main characteristics of this warm-hearted water sign. Place all five within a cute package for a fun birthday unwrapping!
According to astrological literature, the moon endowed Cancers with a high level of emotional intelligence. Just like the moon illuminates the darkness of night, your Cancerian friends are a source of light for those going through tough times. If you're having a bad day, you know that you can count on this compassionate water sign to go above and beyond to cheer you up. This year, give Cancers a gift that makes their heart of gold shine through their makeup! The Moonchild Glow Kit features a collection of six reflective highlighters that create an otherworldly glow as rare as a Cancer's compassionate spirit.

Don't let their sweet side fool you—Cancer's aren't afraid to create waves. While they typically don't initiate a fight, this sign is a powerful opponent when provoked. Symbolized by the crab, let's just say if you mess with a Cancer, the claws will come out. And if you really do them wrong, they'll cut you off for good. So, stay on a Cancer's good side by giving them perfect beachy waves! Gift summer loving crabs with this UV-protective leave-in that's infused with moisturizing red seaweed for sassy mermaid locks that match their feisty attitude.
---
Along with Aries, Libra, and Capricorn, Cancers belong to a group of fiercely independent cardinal signs. Self-motivated and determined, Cancers are natural born leaders who mean business. With their goals in place, there's nothing stopping dedicated Cancerians from putting in hard work and achieving the highest level of success. And when payday comes, Cancers have no problem spoiling their friends with their riches—7 Rings-style. Make sure the boss in your life keeps her gloss poppin' while she makes those big deposits with this luscious pink shade from Stila called Win-Win. I'm sure fellow Cancer Ariana Grande would approve.

Nothing gets past a Cancer. This intuitive sign has an eye for picking up on emotions and physical cues that see into people's true intentions. Gifted with empathy, Cancers are emotionally in tune with others and have the ability to understand what people are going through and help them in the process. Their eyes give off a calming, trustworthy vibe that makes all who interact with the crab comfortable enough to share their deepest secrets. Help them nurture and protect their genuine peepers with this eye balm. Infused with calendula, avocado oil, and squalane, your truest friends will smize with gratitude.
---
This palette has Cancer written all over it. Born between June 21-July 22, Cancer birthdays fall in the heat of summer, so naturally they love trips to the beach! This year, take this water-loving sign on an ocean excursion with the Anastasia Beverly Hills Riviera Eyeshadow Palette. This diverse collection of vibrant matte and metallic shades will inspire creative Cancers to craft glamorous works of art around their eyes. Complete with shade names like "Seaside," "Coastline," and "Yacht," your friend will love creating vacation-inspired looks.
Illustrations by Megan Badilla
---
View Original Article