4 Makeup Trends to Keep You Busy During Quarantine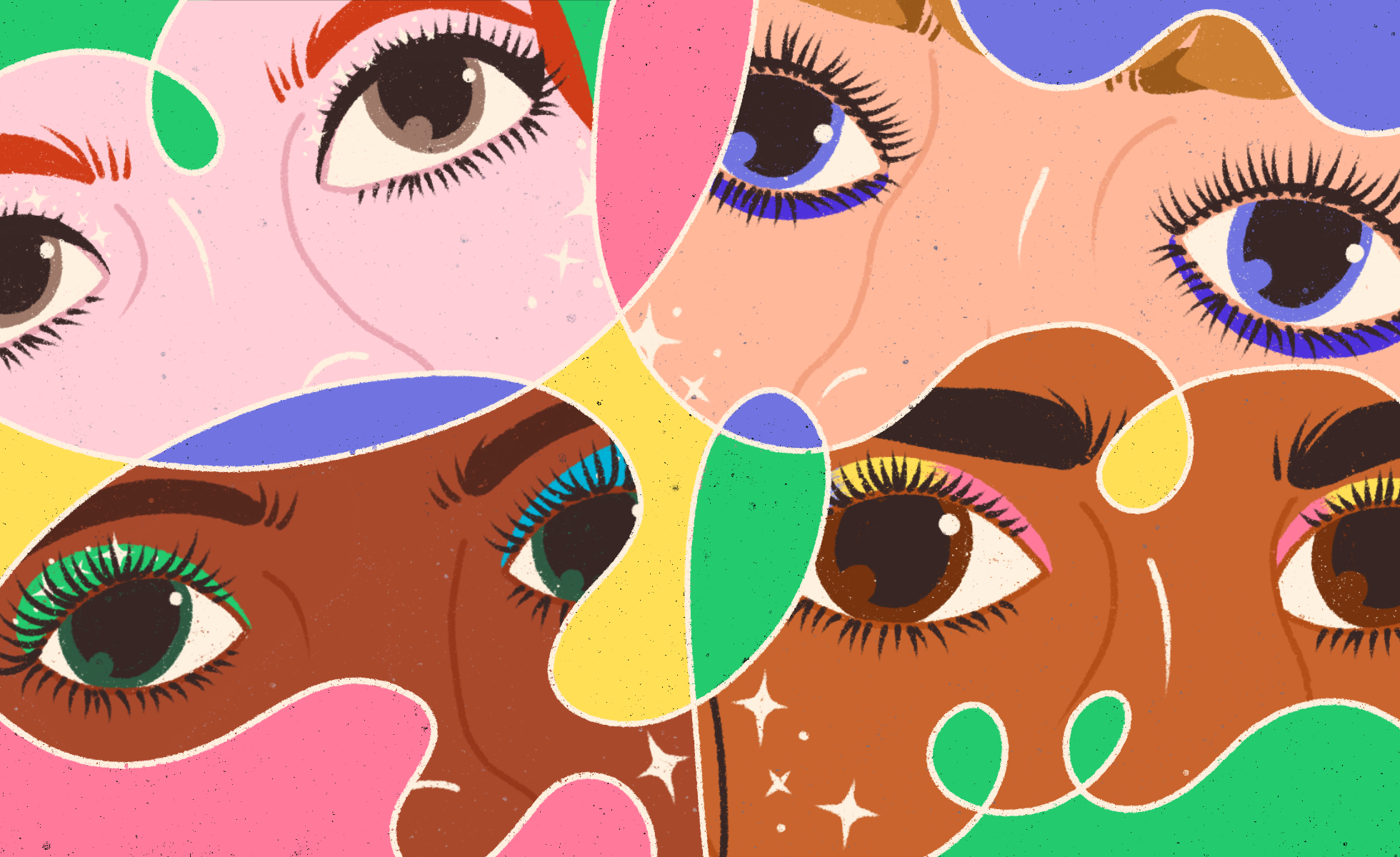 The current quarantine has forced us all to spend more time at home, and you may be running out of ways to entertain yourself. Good thing we have some suggestions! The quarantine may seem never-ending, but soon enough, we will be venturing back out. So, why not spend this extra time experimenting with the latest makeup trends? It will keep you busy and let you flex your creative muscles. And putting on some makeup will also bring some normalcy in these weird times, adding some cheer to your day. Plus, by the time we're all venturing back out to our normal lives (hopefully sooner rather than later!), you will have already perfected these looks. Skip the Netflix binge and start practicing now, so you can show off your makeup skills when it's time.
---
Rainbow Eye Shadow

Things may seem a little dull right now, so try adding some feel-good color to your lids. The best thing about this trend is that the possibilities are endless. You can start with any color you want as the base and build up the colors as you go. Try it multiple ways—experimenting with just a couple of your favorite vibrant colors or the entire palette. This is a look that calls for some imprecise strokes, so embrace the imperfection instead of avoiding it. After you've applied your colors, go back and blend the colors together with either your finger or a Q-tip to avoid any harsh lines. Remember, it's okay for the colors to overlap. Think of your eyelid as a canvas, and have some fun creating your next masterpiece.
---
Glitter Winged Liner

There has never been a better time to finally perfect your winged liner, but we're taking it a step further to really mix things up. If you miss going out, don't worry, we're bringing the disco ball to you. For this radiant look, start by applying a neutral eye shadow of your choice and follow with your preferred winged liner technique using your favorite liquid liner. Next, apply glitter (keeping it as sparse or saturated as you'd like) over the liner and up to mid-lid. To apply the glitter, use your finger or a shadow brush, press the glitter base on first and follow by pressing the glitter on top to ensure long-lasting wear.
---
Bright Underliner

If you're down to play with color but searching for a more subtle look, this one's for you! Instead of painting color all over your lid, try drawing a thick line along your bottom lash line. Here's the catch: instead of a standard brown or black pencil liner, experiment with an eye-catching, vibrant shade. Blue, green, purple—you really can't go wrong. To really let the underliner shine, keep the rest of your makeup simple and minimal.
---
Mismatched Eye Shadow

Another simple way to switch up your makeup without too much effort is with mismatched eye shadow. The trick here is to choose two noticeably different shades from the same palette. This way, the formula will have consistent texture, pigmentation and wear, making it cohesive enough that you can play with shades to create a bold yet achievable look. Pick two harmoniously similar colors or two completely contrasting hues for a striking opposition—the choice is yours.
---
Pro-Tip: Given that we're now spending most, if not all, of our time indoors, and most salons are now closed, this is the perfect time to grow out your brows. Apply a nourishing brow oil to hydrate and stimulate your brow hair to encourage fuller, thicker-looking eyebrows.
Illustrations by Megan Badilla
---
View Original Article